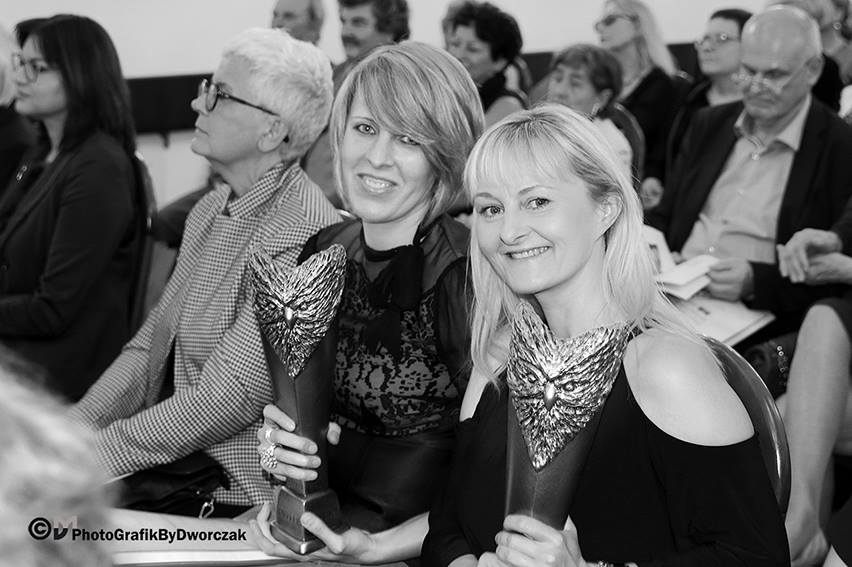 Last Saturday in Vienna the Golden Owls landed! 🙂 
It was an immense pleasure to be awarded in the category FILM for our work: directing (Aleksandra Czenczek) and producing (Adriana Kulig).
The Golden Owls are presented to Polish artists living and working abroad by Klub Polnischer Intellektueller in Austria.
The awards have been given for the 14th time.
Photos by Mirek Dworczak.