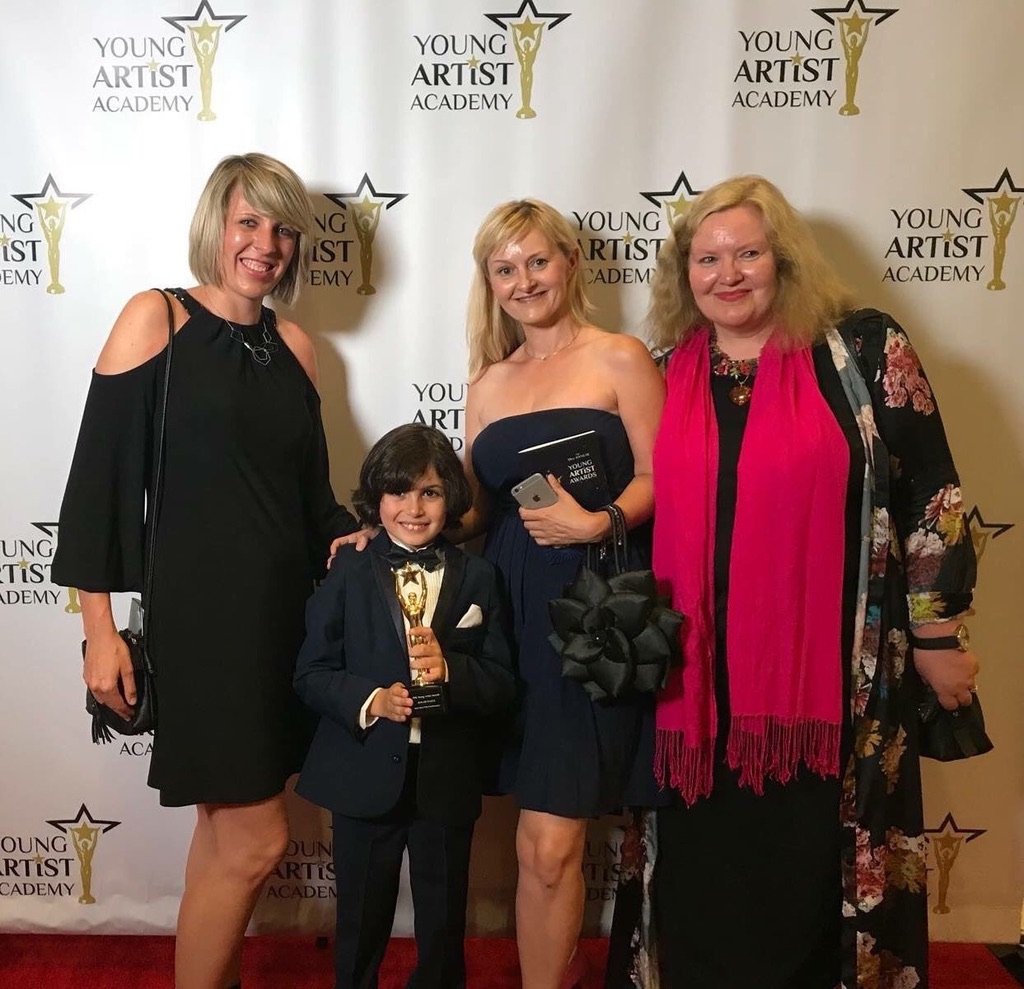 … Jonah Paull!!!!  We are excited to announce that our young actor Jonah Paull is the winner of Young Artist Awards in Short Film Category for 'Last Day of Summer'! We are very proud of him!!!
When 8 year old Jonah from Windsor received the news about being nominated for Best Performance in a Short Film by the Hollywood longest running awards for young talent, also known as 'Kiddie Oscars', he was thrilled. In the past the award was given to young Leonardo DiCaprio, Natalie Portman, Drew Barrymore, Winona Ryder and many more. 
With his mum and older brother Jonah took the plane to Los Angeles to appear at the awards ceremony and it turned out that he is a winner. Director Aleksandra Czenczek and two producers Caroline Tod-Richardson and Adriana Kulig also came from Britain to support him at the awards.