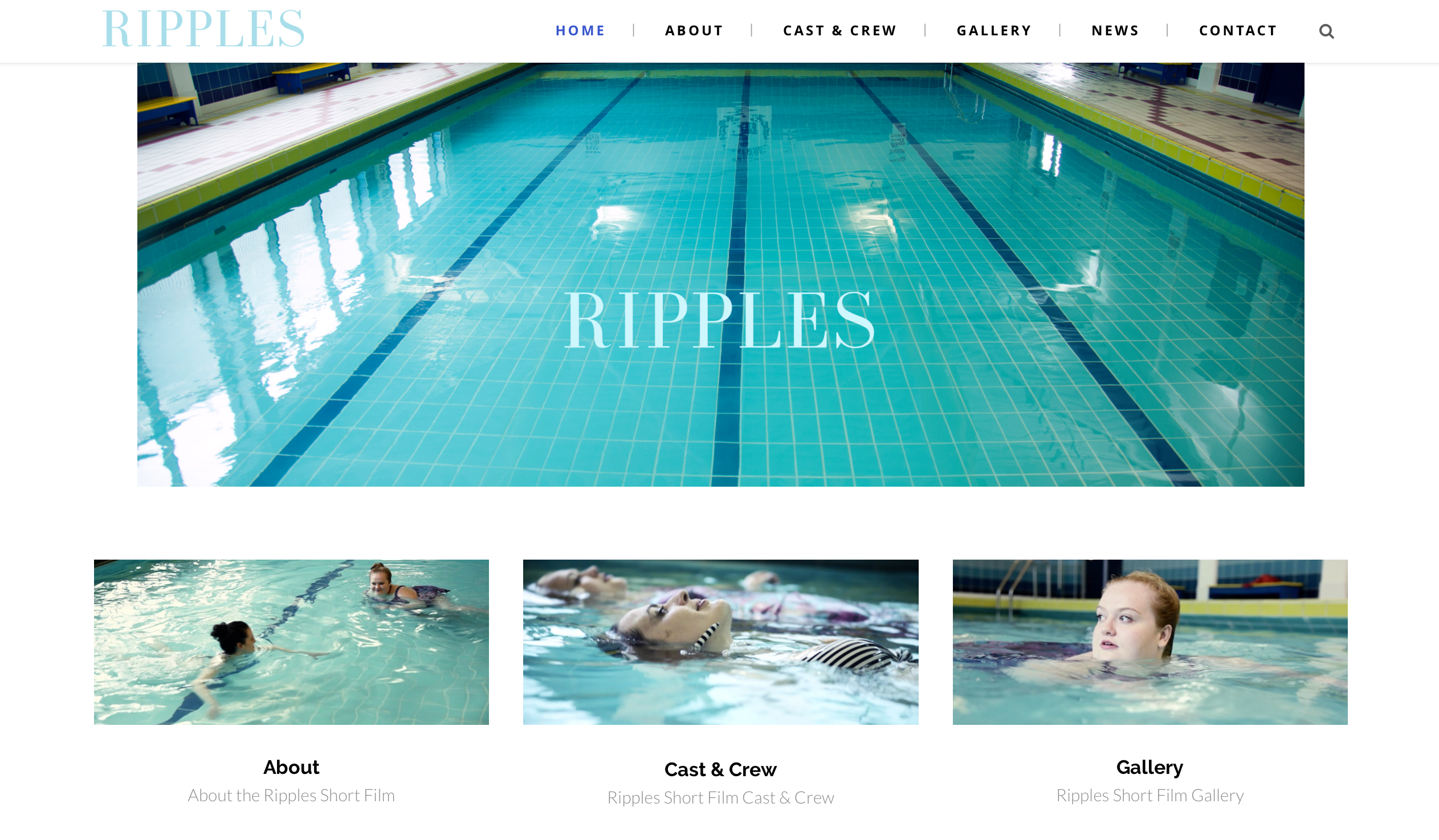 Our new short film is called RIPPLES
We are happy to announce that the website about our new short film 'Ripples' is up and running.
Please visit – http://www.ripplesshortfilm.co.uk  – to find out more about the film.

The film is directed by Aleksandra Czenczek, starring Rosalind Seal, Georgia Winters and Emily Thomas. 
The film synopsis: Arriving at the swimming pool, Maggie feels bigger than ever when confronted by a 'perfect' woman in a weight-loss ad. But, when they meet in the water, her self-image is totally transformed.
This film is made by women for women!